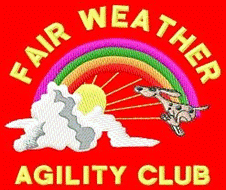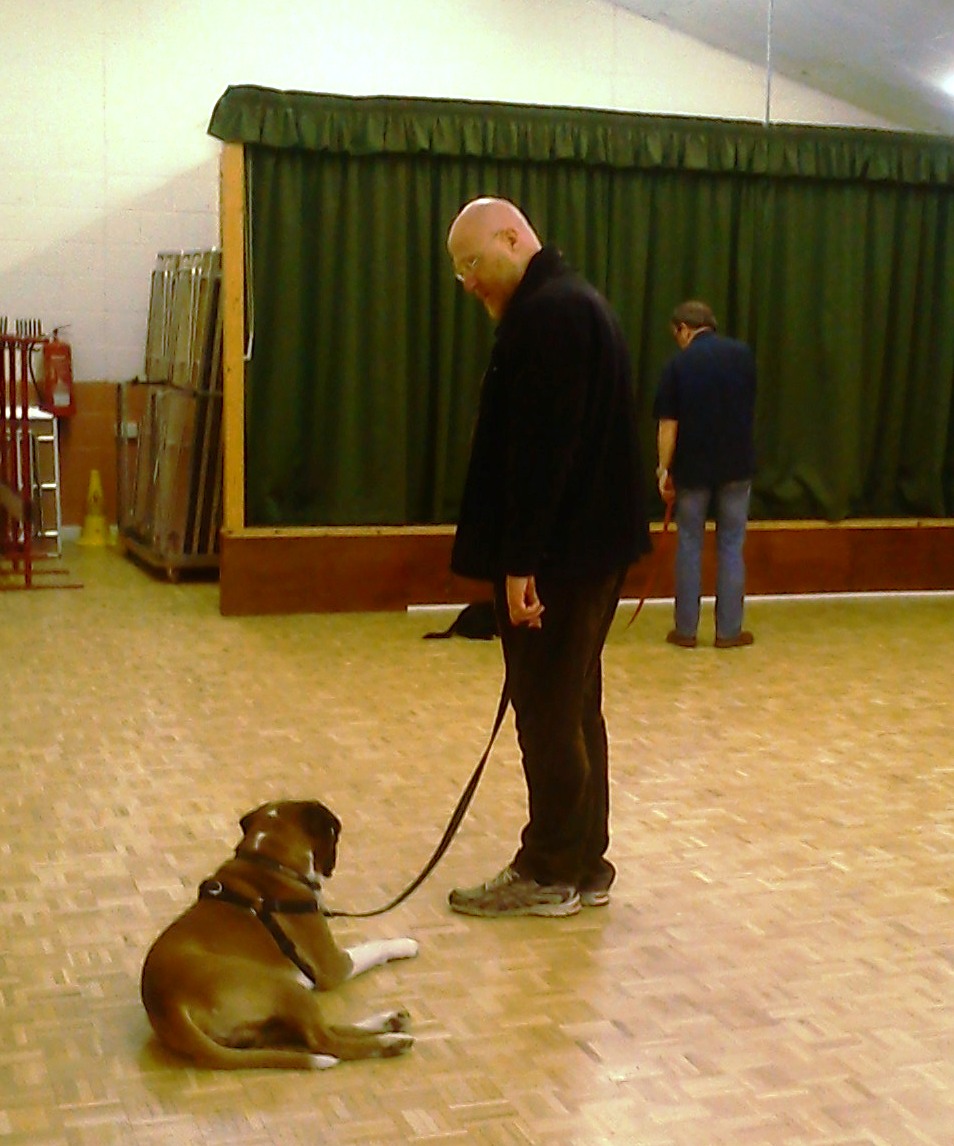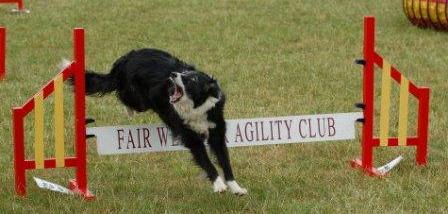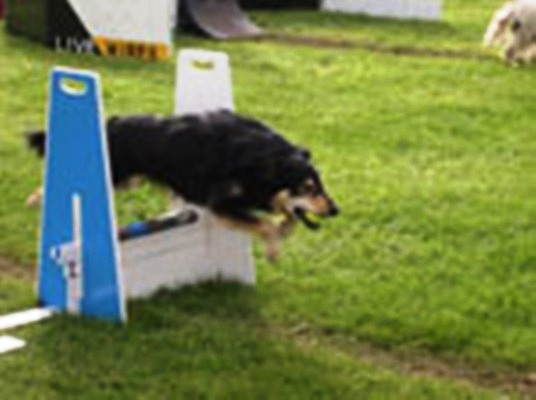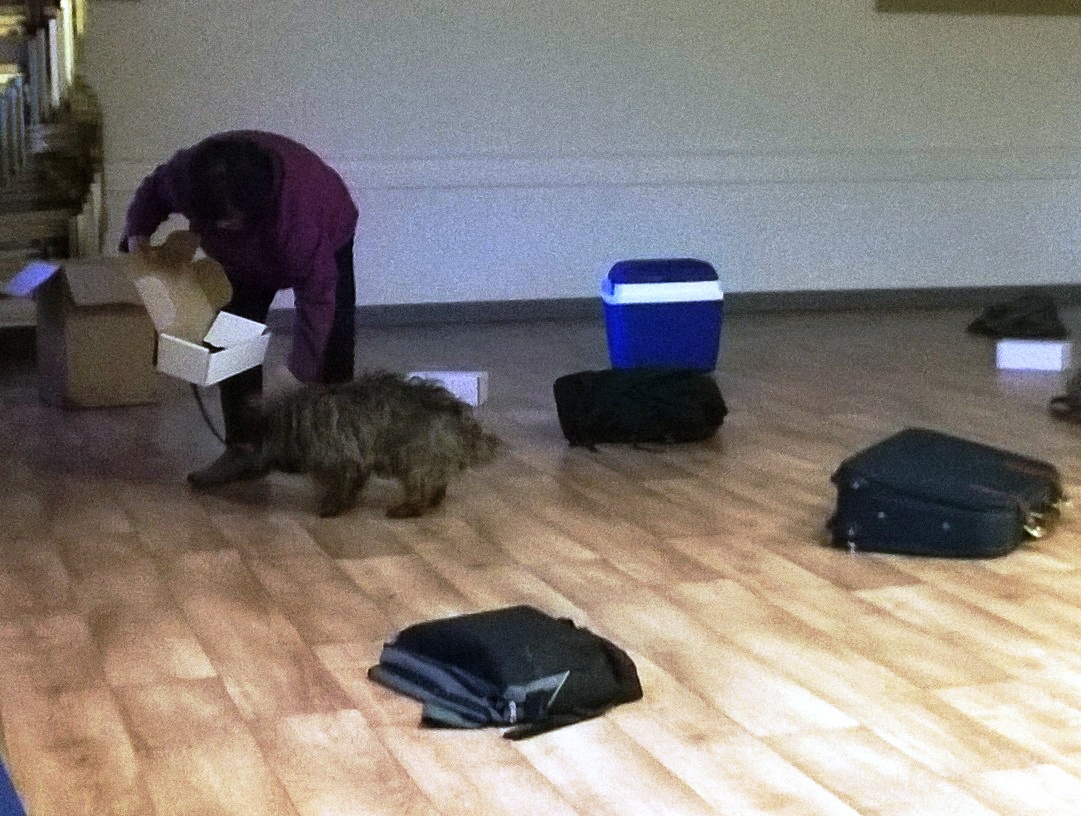 Obedience, Agility, Flyball, Heel Work To Music and New Nose/Scent Work training. Classes for all Pet Dogs in Oxfordshire at
The Fair Weather Dog Training Club
---
---
Is your dog a 'Pain' to walk? Does it come back when called? Does it ignore you when off lead?
If the answer to any of these questions is YES then the new 10 week Basic Obedience course will be just what you need!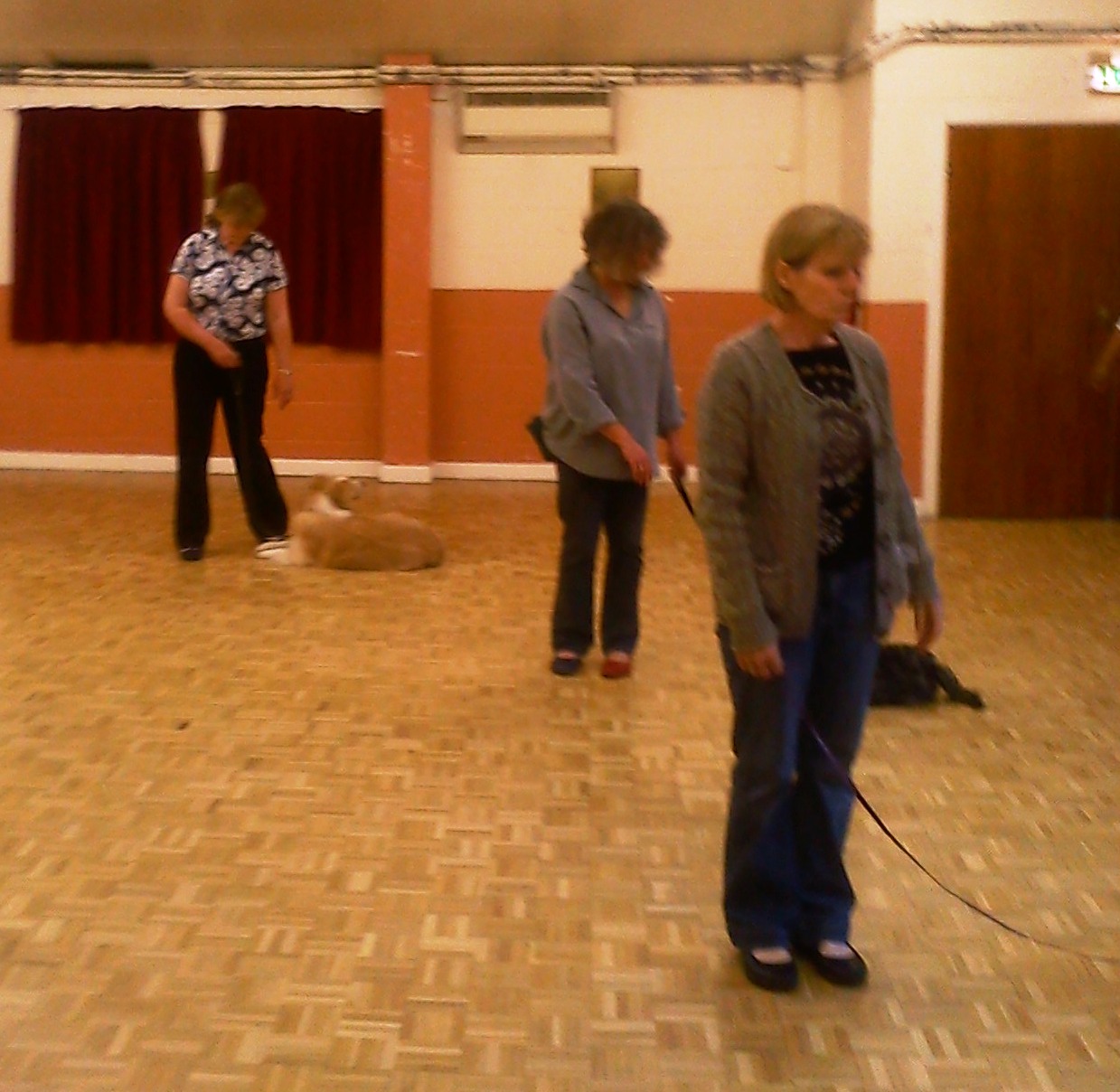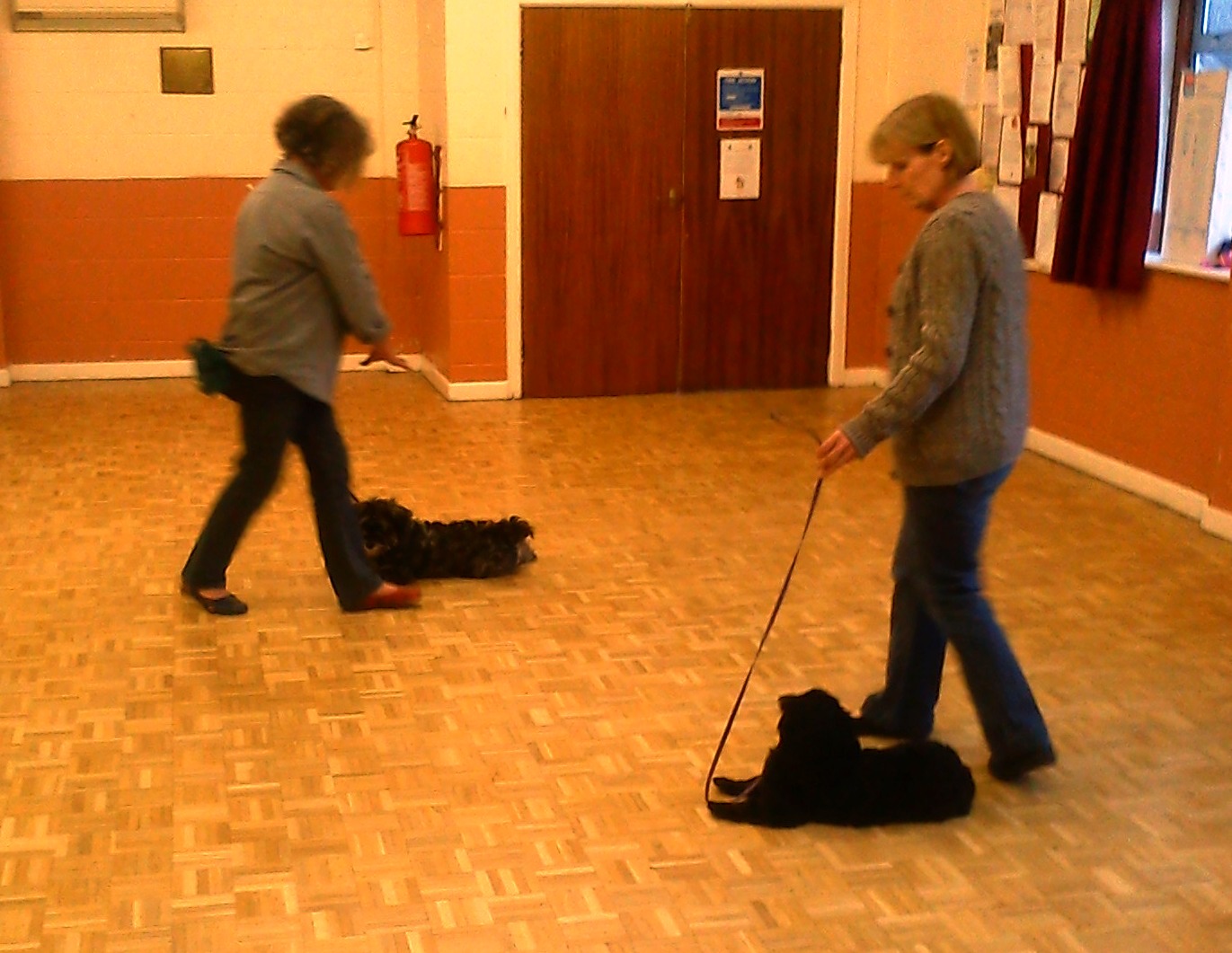 Starting date: TBA
Venue: Arncott village hall, Upper Arncott, Bicester
Time 7:30 pm to 8:15 pm
Price: £70
To reserve a place on any of the courses, please contact Jennie ockcairns@yahoo.com or 01869 322996
---
This is a club where you can make new friends, have fun with your dog and get help to sort out any problems or concerns you might have. Our aim is for you to have a well behaved dog and to teach you responsible dog ownership. We take any size of dog- small, medium or large and any type be it a cross breed or a pedigree. We train for Obedience, Agility, Flyball and Scenting. This club was set up over 14 years ago by Jennie Fairweather. Jennie has lived with, shown and bred Cairn Terriers for over 30 years and currently lives with three. Not only does she show them, she also trains them in Obedience, Agility, Heel Work to Music (doggy dancing) and Flyball as well as Tracking (i.e. following a human scent) and to Scent (like the Customs & Excise dogs) . Jennie is a Championship show judge for Cairn Terriers and has exhibited and won at Crufts Dog Show. With her younger dogs, Jennie competes in Heel Work to Music, Agility, Scenting and Rally Obedience. She is a Member and Fully Approved Instructor of The Academy of Dog Training and Behaviour, an Agility Club Approved Basic Instructor
as well as Level 1 UK Agility Instructor and an Instructor and Judge for ScentWork UK. Jennie, with her cairn terrier, Tinker were seen on the BBC2 programme 'The Wonder of Dogs' in September 2012 giving assistance in the making of this documentary. Please go to the news page to look at the photo's.
The Club is a Kennel Club Good Citizen Dog Scheme Listed Club The Kennel Club Good Citizen Award Scheme .
We offer the following training courses for your dog:
Obedience classes are held:-
The Puppy, Basic Obedience and Intermediate and Advanced Obedience classes are all held every Thursday evening with the puppy class starting at 6:45 pm in Arncott village hall, Arncott, Bicester. For information about the classes please look in the: welcome leaflet .
Agility and Flyball:
Agility training classes are held every Wednesday evening for fun and or competition at Westfield Stables, Steeple Aston, near Banbury. New dogs start at 7pm and should be at least 10 months old. We teach your dog how to jump hurdles, weave through poles, jump through a tyre, jump a long jump, go up the A frame, Seasaw and Dog Walk. The Agility information leaflet will give you further information

Flyball classes: Flyball is usually held on a weekend. For dates of Flyball workshops please contact Jennie 01869 322996 or email her
Scenting workshops
This is for dogs of any age or size, pedigree or cross breed.
We teach the dogs to find a specific scent. In this case, cloves in a variety of different places.
We hold weekend workshops throughout the year where we teach the dogs to find a specific scent e.g. Cloves, in a variety of different places. these can be tables and chairs, luggage, various articles such as a watering can or a folding chair, a scent placed on a vehicle.

For information on dates of the next workshop and cost please either email Jennie or telephone 01869 322996
Heel Work To Music workshops
Teach your dog some basic tricks like, give paw, turn in a circle, beg, weave through your legs, etc and put them to music of your choice and to fit your dog. Dogs must be at least 10 months old to start these workshops.

The workshops are usually held on a weekend.

For information on dates of the next workshop and cost please either email Jennie or telephone 01869 322996

---
Why not give a family member or a friend a gift voucher for one of the dog training courses? Please contact Jennie either by e-mail: e-mail Jennie or telephone 01869 322996 for details.
We are happy to do Agility demonstrations for fetes, Open Days, etc. To book please phone: Jennie on 01869 322996 or e-mail me for further information
Click on the links below to visit other web pages:-
The Academy of Dog Training and Behaviour (ADTB) The Kennel Club Agilitynet
The British Flyball Association The Hart Vets Scentwork UK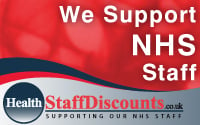 You are visitor number
Updated 12/02/2018